*Book Goals is where I give some brief thoughts on the books I'm reading for the year. It will not be including my rereads on the most part. These are not full reviews, just random thoughts and feelings about each book.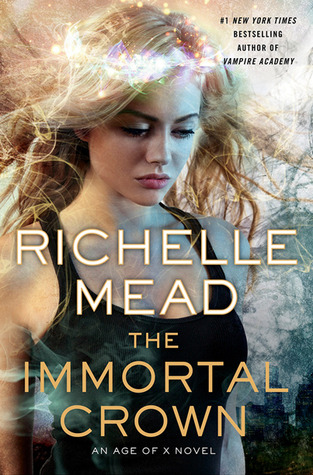 I am a sucker for books that deal with mythology and this one was no different. I'd read the first book in the series, Gameboard of the Gods last year and while I enjoyed it, this one is so much better. More dealings with the various pantheons. Mead did a good job of tying up some loose ends while still leaving you questions for the next book. She's not letting all these plots get out of control. And I love that Mae is the physical one and Justin the more intellectual. Not that Mae's not intellectual, but it tends to run in these kinds of books that the MAN is all macho and is worried about the little woman getting hurt whereas in this series, Justin is fully aware that Mae is stronger than him and is more than happy with her dealing with the baddies.
There was bit of real world meets fiction when Justin and Mae get into Arcadia where women are treated as second class citizens. It eerily resonated all too well on a day like today with the SCOTUS ruling.
I eagerly await the next installment of the series.