Every month I try to make a list of all the books coming out that I'm excited to read. Let me know in the comments about any you're excited about. Here's what's coming up in May.
In the Country We Love: My Family Divided by Diane Guerrero (May 3). I love celebrity biographies, yet this one is especially important as Guerrero (you'll recognize her from Orange is the New Black) recounts her family's experiences in being undocumented workers in the United States.
---
We Were Feminists Once: From Riot Grrrl to CoverGirl®, the Buying and Selling of a Political Movement by Andi Heisler (May 3). I have this one preordered since someone declared May to be feminist manifesto release day and I'm here for it. I like Bitch Media and feel like there's going to be a lot to say in this one.
---
Katherine of Aragon, The True Queen (Six Tudor Queens, #1) by Alison Weir (May 5). I have to confess something. I have an addiction. I am addicted to books about the Tudor reign in England. Doesn't matter how many books have been published about the fickle king and his doomed wives and daughters, I'm there for it (Henry the VII is a little less on my radar atm). Alison Weir is a great source  for this era so this is sure to be a great read.
---
The Inquisition (Summoner, #2) by Taran Matharu. (May 10).  I really liked Matharu's first book The Novice (which comes out in paperback this month as well if you missed it) so I've been waiting patiently for the sequel. If fantasy is your genre of choice, I suggest picking this series up.
---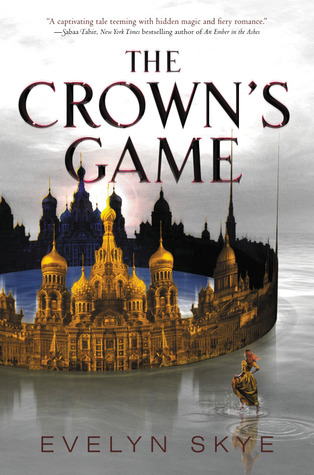 The Crown's Game (The Crown's Game #1) by Evelyn Skye (May 17). I may be a bit biased about this one since Evelyn is a friend of a friend and a local Bay Area author, but I hope that doesn't stop you from picking her debut YA novel up. Taking place in Russia, there is magic and intrigue afoot along with a bad ass lady main character.
---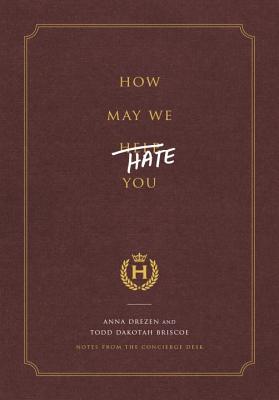 How May We Hate You: Notes from the Concierge Desk by Anna Drezen (May 17). As someone who travels at least a couple times a year, this title fascinated me. I have a love of behind the scenes sneak peeks, whether it be a documentary about backstage  at Disneyland, a tweet about Book Riot/Slack shenanigans, or a book about hotel hooliganism (whether it be from the staff or the guests).
---
Marrying Winterborne (The Ravenels #2) by Lisa Kleypas (May 31). I have to say, you really can't go wrong with a Kleypas romance and I have a feeling this is going to be no different. The hero is not a duke or an earl or even a viscount, but a self-made man which is a fun change from the aristocratic world we usually see. The heroine is a shy lady with a secret. I'm ready to see what these two will get up to.
---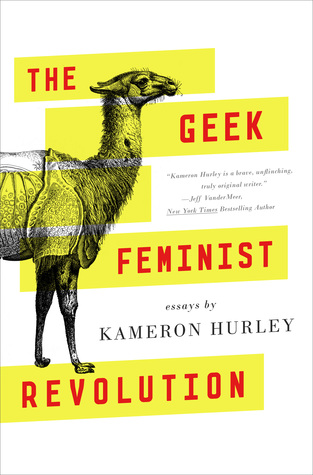 The Geek Feminist Revolution: Essays by Kameron Hurley (May 31). Did you hear that? Those were all my bells ringing. I've been hearing good things. This one is already on preorder as well.
*edited to fix a publishing date error.