For today's Bout of Books challenge, they want us to list our five faves. It can be anything and yet I'm still sitting here trying to figure out what books I haven't pushed in your faces already.
Fun romances.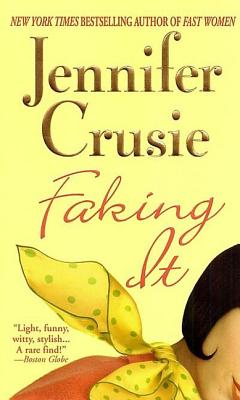 Faking It by Jennifer Crusie. Honestly, usually I say Bet Me because it's one of my favorites, but the crazy in Faking It is too good to pass up. Really most of Crusie's books could make up this whole list. They are just too fun. Put it this way, when I got rid of all my romance novels during my I hate romance phase (I know, I'm kicking myself too), I kept all of Crusie's. There is something about her writing that makes me extremely happy. I also will take this time to beg her to write a new book for us.
---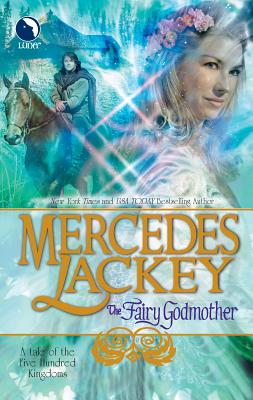 The Fairy Godmother by Mercedes Lackey. Okay, I know what you're thinking, this is fantasy. Except it's based on fairy tales and the hero and heroine get together in the end. So it counts. While the later books in the series started waning for me, the first in the series The Fairy Godmother and the second One Good Knight are books that I think about all the time. I love the concept of The Fairy Godmother which is what if Cinderella's prince was unsuitable, what would happen? And also I might have harbored fantasies of becoming a Fairy Godmother myself, but that's neither here nor there. (Don't act like you haven't.)
---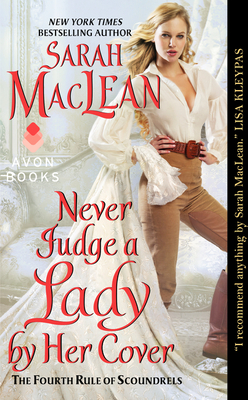 Never Judge a Lady by Her Cover by Sarah MacLean. The last book of MacLean's The Rules of Scoundrels series delivers a fun surprise people have been waiting to discover from book one, Chase's identity (it's in the synopsis so no one can get upset with spoilers). The fact that Chase is actually Lady Georgina is fun, but what is really fun is watching the rules of society get bent and manipulated by her.
---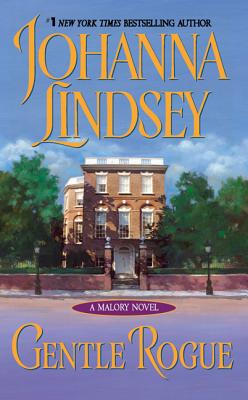 Gentle Rogue by Johanna Lindsey. I'm going old school here, and introducing another Georgina because there is nothing more fun than a Malory, especially if that Malory is James Malory, gentleman pirate. If you're just getting on the romance train, you need to go back and devour this series. Gentle Rogue is actually the third in the series, so start with Only Love Once, following James' niece, Regina.
---
Living the Fantasy by Kathy Lyons. A video game entrepreneur falls instantly for a PR rep when he thinks she's come in to audition for a character of his new video game. The dude falling in love before the lady, I don't see a whole lot of and I'd love to see more. Also the geek angle makes me smile. Now I'd like to see more lady geeks.
Pick a category. Then tell me your five favorites. Or tell me your favorite fun romances. Tell me something!